Charles Gaba is the co-founder and owner of Brainwrap.com, with over 18 years experience in website design, development and hosting. Charles has worked with a multitude of clients over a wide variety of industries. He has deep experience with the Drupal Content Management System, having developed over 40 Drupal-based websites ranging from sole proprietorships to mid-sized businesses, municipalities, non-profit organizations and high schools.
Charles has worked with and configured various ecommerce systems, including Miva Merchant, Ubercart and Zen Cart. He has also developed over 60 earlier "static" websites, utilizing mailing list systems such as PHPList, searchable database systems such as DBMan and other utilities, matching each client to the best solution for their needs.
---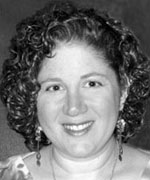 Elisabeth Garbeil has over 25 years of experience in IT and management, including design, development, systems and database administration and project management. She also has 5 years experience in web site design and development focusing on Drupal and Wordpress.  She has held the Project Management Professional Certification (PMP) from the Project Management Institute (PMI) since 2001 and is also a graduate of the Center for Creative Leadership (CCL) Leadership Development Program (LDP). Elisabeth has an MBA from Wayne State University.
---
Brainwrap has been in business since 1999 and has over 100 clients.  We offer web design, development and hosting, as well as mobile app development and hosting.