Submitted by

Brainwrap

on Wed, 03/03/2010 - 3:42pm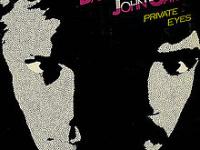 If you know anyone living in Pennsylvania--or if you just happen to follow such things--you probably heard something about the Great Lower Merion School District WebCam Scandal of 2010®, otherwise known as WebCamGate. 
For those who haven't heard about this incident, the nutshell version is that a school district in Pennsylvania has, for the past few years, participated in a "one-to-one" laptop computer educational program throughout their high schools. Every high school student throughout the district is given a laptop to either replace or enhance the traditional textbook curriculum, giving them the ability to do homework, write essays, do online research and so forth while also learning more about the use of technology in the classroom. These sorts of programs are becoming more and more common throughout the country as schools try to tear down the "digital divide" between wealthier and less-fortunate students, giving everyone equal access to the tremendous amount of information and power of the web.