Submitted by Brainwrap on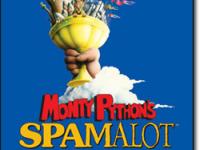 From Wikipedia: "Spam is the use of electronic messaging systems (including most broadcast media, digital delivery systems) to send unsolicited bulk messages indiscriminately. While the most widely recognized form of spam is e-mail spam, the term is applied to similar abuses in other media: instant messaging spam, Usenet newsgroup spam, Web search engine spam, spam in blogs, wiki spam, online classified ads spam, mobile phone messaging spam, Internet forum spam, junk fax transmissions, social networking spam, television advertising and file sharing network spam."
It's everywhere, and seemingly impossible to avoid. Over 95% of all email is now spam of one sort or another, with over 100 billion spam messages being sent worldwide every day. The average email account receives over 400 of these irritating (and sometimes dangerous) messages per day. Just about every method has been tried to stop (or at least slow down) the onslaught, and yet it persists.
However, there are some simple things that can be done to keep your own inbox relatively spam-free. There are three points at which you can stop spam: The first, of course, is to prevent the spammers from getting ahold of your email address in the first place. Doing things like removing your email address from your website (or using phoenetics and spaces to spell it out, like "cgaba (at) brainwrap (dot) com") can help a little bit with this, but have the downside of making it more difficult for your customers to actually get ahold of you, so I'm not sure how useful that is.